Review Summary:
Excellent experience - great service and price. 1/23/2013
Pawn Your Luxury Watch to Secure a Cash Loan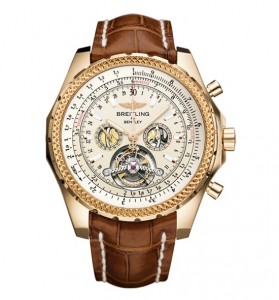 Your luxury watch could be the key to meeting your short-term financial needs. The Gold Standard is the leading expert when you want to pawn watches in Long Island & Queens, specializing in luxury brands like Rolex, Breitling, Patek Phillipe, Cartier, Hublot and Panarei­.  Founded by a family that has been a respected leader in the jewelry business for more than 75 years, The Gold Standard has become the area's most trusted choice for those seeking a secure, stress free and discrete way to pawn watches.
Receive a Collateral Loan on your Luxury Watch
When you bring a luxury watch to any of our 4 watch pawn shops in Long Island, New York, you can walk out with your cash in hand the very same day. All of our professional appraisers have a deep understanding of the high-end watch market. In evaluating your luxury time-piece, we utilize our vast knowledge as well as any available manufacturer databases and auction records to ensure you receive the highest possible cash loan when you pawn watches.
While every appraisal is unique, our watch pawn shop staff will evaluate some very specific features to ensure our offer to you is as fair and as transparent as possible. These include:
Brand and Model
Condition: Replacement parts, scratches, dents or other flaws will affect the final valuation
Scarcity: Vintage watches are often the most valuable, as are new watches that were produced in limited numbers.
Age: The value of vintage time pieces will depend on rarity and condition. Modern watches usually have a higher valuation if they are newer
Provenance: Bring along the original box and papers that came with your timepiece, so our appraisers can offer you the maximum cash possible
During the term of your loan, your luxury watch will be kept safe in a secure location with 24-hour surveillance.  In addition, all watches are fully insured up to their fair market value. Once you've repaid your loan, we guarantee that your time piece will be returned in the same condition in which it was left.
Why Pawn Your Luxury Watch with The Gold Standard
Our commitment to the highest level of customer satisfaction is why our watch pawn shops in Long Island, New York were voted #1 by the Long Island Press. The Gold Standard has been able to consistently maintain an A rating with the Better Business Bureau.  It's also why 70% of our business comes from repeat customers or referrals from past clients and how we achieved a 98% customer satisfaction rating from past customers.
With our years of experience, vast knowledge of the luxury watch market and our commitment to customer satisfaction, The Gold Standard is the #1 option when searching for the most trustworthy location to receive top dollar when you want to pawn watches.
–        No Credit Check / No Negative Credit Reporting
–        Highest Cash Payout
–        Low Interest Rates
–        Secured Storage with 24 Hour Surveillance
–        Discreet Financing
If you need to pawn watches, join the thousands of others in our area who have placed their trust in The Gold Standard. Call us now at (800) 316-7060 to schedule you free, professional appraisal, or simply stop by any of our 8 watch pawn shop locations in Long Island, New York today.