Review Summary:
Lori was eager to please, very friendly and honest. 12/5/2012
Pawn Silver New York & Get A Silver Pawn Cash Loan New York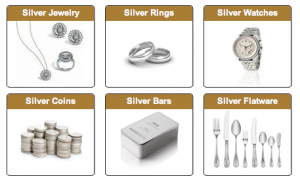 We know. You want to pawn silver in New York - and you want to do business with the best! With 8 Locations throughout Long Island, Queens, Brooklyn and Manhattan, our silver pawning services seek to provide all our customers with a secure and comfortable environment and a high cash loan at a time of need. At The Gold Standard, our professionals are here to help you. Come to any of our 18 silver pawning locations for a free on-the-spot appraisal for your silver jewelry. What sets us apart from the rest of NY's pawn brokers is our commitment to be 100% fair and honest with our clients.
For years, thousands of customers in Long Island, Queens, Brooklyn and Manhattan NY have trusted us to handle their precious silver. We have been Voted Best of Long Island by the LI Press two years in a row, in 2011 and 2012. Our promise to offer genuine customer service has helped us build lasting relationships that keep our clientele coming back time and again.
Pawn Silver New York!
Here at The Gold Standard, we know that our customers have sentimental value attached to the silver jewelry or silver heirloom(s)/antiques that they bring in. Pawning Silver in New York is not Selling Silver, it's getting a Cash Loan! We understand that no one wants to part ways with any piece of silver that holds both monetary and emotional value. In situations like this, pawning your silver for cash is the best solution for items that are near and dear to our customers. Pawn silver New York, and do it with some of the best in the business!
Silver Pawning Process for an Instant Cash Loan
Receive a free silver appraisal
Get instant cash at the best rates
After the loan and interest has been paid back, The Gold Standard returns the piece of silver in the same condition as it was received.
Get a Silver Pawn Cash Loan New York
When seeking a silver pawn cash loan New York – it is important to do your research. Similar to the value of gold, the value of silver has remained high and steadily continues to hold it's worth. Silver has been and continues to be one of the most precious metals on earth. Anyone who is interested in obtaining a silver pawn cash loan in New York is guaranteed a good loan based on their valuables. At some point or another, all of us become short on cash. Pawning your silver could be the best solution for you to take care of your immediate money needs.
How We're Different at The Gold Standard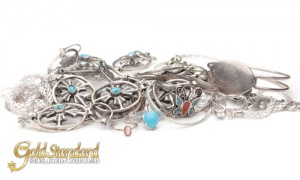 Free on the spot professional appraisals
Low interest rates
100% Confidentiality
Quality customer service
Same day cash for your silver
Safe protection of your silver
Convenient hours 7 days a week
So come in for a free appraisal today, we look forward to working with you!