Review Summary:
Very nice, took the time to explain everything. 11/29/2012
Pawn Platinum New York & Get a Platinum Pawn Cash Loan New York!
Pawn Platinum New York
The Gold Standard has 8 Locations offering you the ability to pawn platinum New York. Head in to one of our locations for a safe and secure place to pawn your platinum jewelry! At The Gold Standard, you can expect to be greeted with a friendly smile, well-trained staff and a high instant cash loan when you pawn platinum New York. Just ask any one of our customers and they will be happy to tell you why they trust us for their platinum pawning needs. In fact, our loyal customers have repeatedly been satisfied with our work that they voted us "Best of Long Island" for three consecutive years in a row! When you want a dependable and trustworthy pawnshop, trust The Gold Standard to meet and exceed your expectations when you need to pawn platinum New York.
What Platinum Items can You Pawn in New York?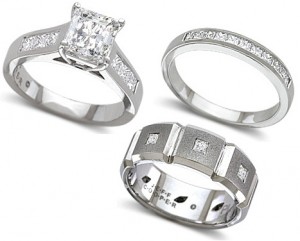 Platinum watches
Platinum rings
Platinum bars
Platinum cuff links
Platinum necklaces
Platinum Pawn Cash Loan New York
Now is the best time for you to get a Platinum Pawn Cash Loan New York! Platinum is now trading at record high prices, which means more money can be in your pocket. Platinum is a precious metal used for jewelry, wiring and even electronics. Because of its rarity and its versatility, it is always high in demand and thus a very valuable source for a platinum pawn cash loan.
How to Pawn Your Platinum Jewelry for a Fast Cash Loan
Bring in your items
Our experts appraise it and give you the highest dollar amount possible
You walk out with money in your hand
Once you've paid off your loan + interest, we will return your platinum jewelry in the same condition you left it in
Platinum Pawn Cash Loans in New York
Here at The Gold Standard, we understand that your platinum jewelry may have more than just monetary value. If you are in need of a quick and easy, hassle-free loan but don't want to sell your platinum jewelry, consider pawning your platinum. Keep in mind that pawning your platinum isn't the same as selling your platinum. Once you have paid back your loan and interest, you will get your platinum jewelryback in the same condition as when you brought it in.
Why We're one of the Top Platinum Pawning Services Throughout Long Island, Queens, Brooklyn and Manhattan:
Low interest rates
100% Confidentiality
Quality customer service
Convenient hours 7 days a week
Same day free expert appraisal, same day cash loans
Safe protection of your Platinum Jewelry while it is in our care