Review Summary:
Best, Excellent and on point. 1/16/2013
Cash Loans on Your Jewelry
High Cash Payout with Long Island's #1 Jewelry Pawn Shop
As a family in the jewelry business for over 75 years, The Gold Standard understands the value of family heirlooms and jewelry with sentimental value. If you are in need of cash and have jewelry of sentimental value, our Jewelry Pawn Loan option is the ideal opportunity to receive the cash you need quickly and stress-free, without selling your valuables.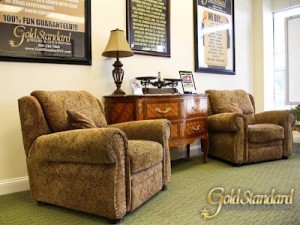 We are proud to offer customers the option to pawn their jewelry as an alternative to selling. When you pawn your jewelry you'll receive an instant cash loan. For the duration of your loan your items are kept safe in a secure and vaulted location with 24 hour surveillance. When you are ready to redeem your items your jewelry is returned to you in the same exact condition as we received it. It's as simple as that.
Why Pawn Jewelry at The Gold Standard:
When you receive a jewelry loan at one of our four Long Island or Queens Jewelry Pawn Shops, there is no credit check and no lengthy applications that banks and other institutions demand. The process to receive a quick jewelry cash loan is simple, discreet and secure. We have expert appraisers in each of our locations with extensive knowledge on the industry and ready to provide you with a free appraisal and high cash loan for your jewelry. Within 15 minutes you can be walking out with the cash you need. Your jewelry will be held safely and securely in our vault until you're ready to redeem your items.
Our jewelry loans carry a four-month term that can be extended if needed by simply paying the interest and any fees due at the end of the four months. When you're ready to retrieve your jewelry, simply pay the amount due and your items will be returned to you in the same condition they were received.
Every day, The Gold Standard helps our clients meet their short-term financial needs with fairness and honesty. Because of this commitment, the Gold Standard has been named #1 Pawn Shop four years in a row by the readers of the Long Island Press. When you pawn your jewelry at The Gold Standard you can expect the highest level of customer service and a hassle-free experience, including:
No Credit Check
No Extensive Application
No Negative Credit Reporting
Same Day Cash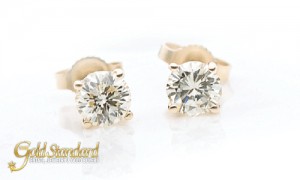 The Gold Standard provides safe, secure and discreet financing for jewelry pawn loans in Queens and Long Island. We have been voted #1 Pawn Shop by the Long Island Press in 2013-2016 due to our honesty and integrity, business ethics, exceptional customer service and high cash offers. Our top quality customer service as well as our honest ethical business standards have also earned us a 98% Customer Satisfaction rating and 'A' rating with the Better Business Bureau. At our Queens and Long Island jewelry pawn shops we treat our customers with fairness and respect, and work hard to always offer the highest jewelry cash loan possible. For More Information, Please Call Us At: (800) 316-7060
The Gold Standard is committed to the highest level of honesty and integrity, business ethics and exceptional customer service. When you pawn your jewelry at The Gold Standard you can expect:
Free on-the-spot professional appraisals
A guaranteed fair payout for your valuables
Low Interest rate
Confidential Transactions
Secure Storage for your valuables
Extensions after the standard 4-month loan term
If you're unsure of the value of your item simply bring it to any of our four locations for a free appraisal.
If you're looking for safe, secure and discreet financing using your jewelry as collateral for a quick cash loan, look no further than the Gold Standard. Call us at 800-316-7060 for more information or bring your valuables to any of our four Queens & Long Island jewelry pawn shop locations. We are happy to answer any of your questions and appraise your jewelry for FREE.
The Gold Standard offers jewelry cash loans for an array of different precious metals and jewelry including: gold, silver, platinum, diamonds, diamond jewelry fine watches, estate jewelry and more.
Common Jewelry Items We Accept for a Quick Cash Loan