Review Summary:
They were very kind and personable.
Pawn Diamonds to Secure a Cash Loan
We are pleased to offer our customers a way to use their diamonds to secure instant cash without having to permanently part with them.  The Gold Standard has GIA certified gemologist ready to appraise and value your diamonds at our diamond pawn shops in Long Island.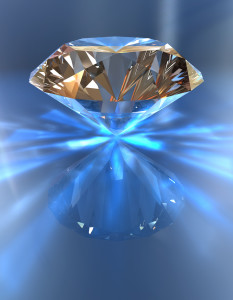 Using a diamond or your diamond jewelry to secure a collateral loan allows you to meet your short-term financial needs.  The Gold Standard provides our clients with a secure, stress-free and discrete way to receive cash for diamonds. At our diamond pawn shops, we provide loans on diamonds of all cuts, from old miners to brilliant. And while we specialize in diamonds 1ct and higher, The Gold Standard will accept most sizes as collateral – from 20 pointers to 5ct and up.
The Gold Standard accepts all cuts and sizes of diamonds and all types of diamond jewelry as collateral for our pawn loans, including:
Engagement Rings             • Diamond Wedding Bands
Loose Diamonds                 • Diamond Stud Earrings                     • Diamond Jewelry
Founded by a family with more than 75 years in the diamond and jewelry business, The Gold Standard is New York's most trusted source for customers wishing to receive an honest and fair appraisal, as well as the highest loan possible on cash for diamonds and diamond jewelry.
How to Receive a Cash Loan Using Your Diamond as Collateral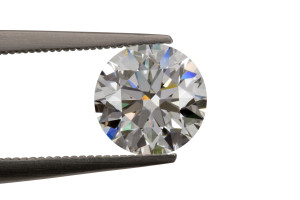 The Gold Standard could not make it easier to get cash for diamonds at our diamond pawn shops in Long Island and Queens.  We have four diamond pawn shop locations throughout New York with trained staff to expertly appraise your diamond jewelry.  Our trained gemologists will accurately appraise your diamond jewelry and offer the highest payout on cash for diamonds possible.  For diamonds 1CT or larger please call our office at 800-316-7060 to schedule an appointment.  Please bring your appraisal, GIA certification or any documentation you have.
–        No Credit Check / No Negative Credit Reporting
–        Receive the Cash You Need in Minutes
–        Secure Storage for your Diamonds with 24 Hour Surveillance
–        Expert Staff at each diamond pawn shop location to appraise your diamond jewelry
–        Low Interest Rates
–        Highest Cash for Diamond Payout in New York
The Gold Standard is your trusted source when receiving a cash loan on your diamond jewelry.  We are committed to the highest ethical standards and 100% customer satisfaction.  We are proud of our A rating with the BBB and 98% Customer Satisfaction rating.  And we are proud to have been voted Long Island's #1 Pawn Shop in 2013-2016 by the readers of the Long Island Press.
For more information on receiving cash for diamonds in Long Island, Queens & Manhattan as collateral, call 800-316-7060.