Auto Pawn Loan & Motorcycle Pawn Loan
If you find yourself in need of a quick cash infusion, a motorcycle pawn loan or auto pawn loan is an ideal option to quickly, discreetly and easily receive the cash you need. While other Queens & Long Island auto pawn shops might make the process seem drawn out and difficult, at The Gold Standard our professional team of automobile experts guide you every step of the way to ensure a smooth, seamless transaction. Receive the cash you need in just minutes by using your motorcycle, car or truck as collateral and receive an auto pawn loan today.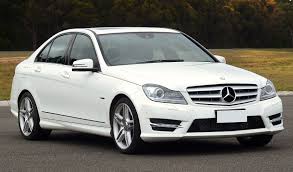 When you set up your car or motorcycle pawn loan with The Gold Standard, you can rest assured you will receive the most competitive and lowest rates anywhere in New York. We require no lengthy applications and no credit check is administered. Most important of all – walk out the door with cash in hand that same day. Qualifying for a car pawn loan or motorcycle pawn loan with The Gold Standard has never been easier.
Make an Appointment. When you schedule a time in advance, we will best be able to partner you with a Gold Standard representative who specializes in motorcycle pawn loans and auto pawn loan transactions. Our friendly and experienced staff can also guide you to a location most convenient to you. You can schedule your motorcycle or auto loan appointment by calling us at (516) 513-0830.
Bring the Right Documents. When you arrive for your scheduled appointment, you will be asked to provide:
o   A valid title – You must own your vehicle free and clear, with no liens or other encumbrances on the title.
o   Your driver's license
Get Approved. At The Gold Standard we try our hardest to make sure that when you come to us for a motorcycle or auto loan, we get you out the door quickly with cash in hand. We will do a quick title check, provide our most competitive offer and send you on your way with the money you need.
At The Gold Standard Jewelry and Loans, our family-owned and operated business has been helping our New York neighbors cover cash shortfalls by offering low rates on New York motorcycle pawn loans and car pawn loans for many years. Our decades of experience, our "A" rating from the Better Business Bureau and our ranking as the 2013 & 2014 #1 pawnshop on Long Island makes us your best choice for an auto pawn loan or motorcycle pawn loan. In fact, our unyielding commitment to ethical and honest interactions with every person who walks through our doors has earned us a 98% satisfaction rating from our customers.  
Benefits of a Queens or Long Island Auto Pawn Loan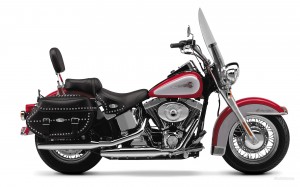 At Long Island motorcycle pawn shop, The Gold Standard, we understand when our customers come to see us they usually are seeking a fast infusion of cash. Our staff takes exceptional pride in helping customers ease their financial burdens through our unmatched, client-focused services.  But our exceptional service is just the start. When you obtain an auto pawn loan through The Gold Standard, you receive many benefits:
Fast Access to Cash – There is not a faster way to capitalize on your vehicle's cash value than through a motorcycle or auto pawn loan. In most cases, you can have your cash before you walk out the door.
No Hassles – When you use your own vehicle as collateral on the loan, you can avoid the excessive paperwork and credit requirements of a traditional, unsecured loan.
Lower Interest Rates – By using your own vehicle as collateral, you can usually obtain interest rates that are lower than you'd receive with a traditional, unsecured loan.
When life throws you a curve ball and you find yourself in need of some fast cash to cover unexpected expenses, there is no better alternative than visiting us at The Gold Standard. Our highly professional and experienced staff treats every customer like a family member, and strives to provide you with unparalleled service and satisfaction. When bills are piling up or you need to quickly access cash for a special purchase or any other reason, a low interest New York motorcycle pawn loan or auto pawn loan may be the answer. To find out just what we can do for you, give us a call at (516) 513-0830 today.