Review Summary:
very trustworthy . good pay . and good service. :D -Shawn Ramirez Google+
Queens Gold Buyers / Car Title Loans / Motorcycle Pawn / Pawn Loans / Pawn Shop
"A" rated BBB Queens Cash for Gold | #1 Voted Gold Buyer in Queens, New York!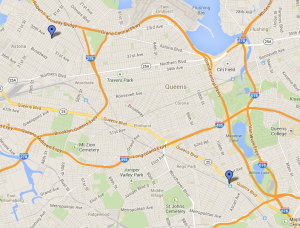 Top Rated Queens, NY Gold Buyers / Car Title Loans / Motorcycle Pawn / Pawn Loans
The Gold Standard specializes in buying gold and providing low finance rate pawn loans for your valuables like cars, motorcycles, gold jewelry, diamonds and more.  We have several pawn shop locations in Queens and we're open 7 days a week! We welcome you to any of our locations to get the most money for your items today. Our pawn shops in Astoria, Forest Hills and Rego Park are all centrally located near major roadways for your convenience.  Our courteous and expert staff members at each store are ready to appraise your valuables and give you an on the spot cash offer for your items. 
LIMITED TIME OFFER: Repay Your Loan Within The First Month and We'll Waive The Interest.*
Sell  or Pawn Your Gold, Diamonds and Other Valuables
We buy gold, silver, platinum and diamond jewelry, as well as silverware, fine watches, high end handbags, electronics and more! We are proudly able to say we have been voted #1 Gold Buyer for the past 3 years, in addition to our "A" rating from the Better Business Bureau. If you don't want to sell your items and need cash fast, we also offer the opportunity to take out a collateral pawn cash loan. You can walk out with the cash value of your items and have up to a year to repay the loan and reclaim your items. These transactions are completely secure,  private and they do not require a credit check. So, come down our Queens pawn shops and see what we can do for you today!
Come see us today to get an appraisal of your valuables!
–Visit us today to get cash fast!
Enjoy this Web-Coupon
Bring in a Web Coupon into any of our Queens, NY gold buying and pawn shop locations and receive an extra 20% cash when you sell at least $500.00 or more!

PRINT COUPON
Our Queens Gold Buying & Pawn Shop Locations
"You need to know who you can trust. It's a true vote of confidence that The Gold Standard was voted the Best Gold Buyer on Long Island for 2012."
— Long Island Press
Our Service Rating: 98 out of 100, based on 2,024 user ratings
* Does Not Apply To Cars or Motorcycles