New York Gold Buyers
Visit any of our New York Gold Buyers gold pawn shop 8 Locations today. We are located across Long Island, Queens & Manhattan, in Nassau, Suffolk and Queens Counties.
---
Our Locations:
Syosset, NY
150 Aerial Way
Syosset, NY 11791
Phone: (516) 324-3210
Email: syosset@nygoldcashers.com
Directions
Carle Place, NY 
349 Old Country Road
Carle Place, NY 11514
Phone: (516) 324-2827
Email: carleplace@nygoldcashers.com
Directions
Elmhurst, NY
91-19 Queens Blvd
Elmhurst, NY 11373
Phone: 

 (347) 352-0190


Email: elmhurst@nygoldcashers.com
Directions
Floral Park, NY 
254-10 Hillside Avenue
Floral Park NY 11004
Phone: (646) 470-2950
Email: floralpark@nygoldcashers.com
Directions
Forest Hills, NY
70-58 Austin Street
Forest Hills, NY 11375
Phone: (646) 470-4907
Email: foresthills@nygoldcashers.com
Directions
Merrick, NY
2201 Merrick Road
Merrick, NY 11566
Phone: (516) 324-3004
Email: merrick@nygoldcashers.com
Directions
Gold Buyer NY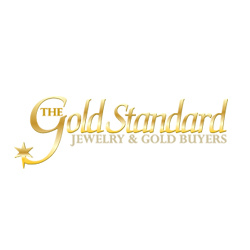 The Gold Standard Jewelry and Gold Buyers is the New York pawn shop that NY is looking for. We were voted #1 Gold Buyer by the L.I Press for four years in a row (2011, 2012, 2013, 2014). We also have an 'A' rating with the Better Business Bureau and a 98% customer satisfaction rating. We buy gold, silver, platinum, coins (silver and gold), watches, diamonds and so much more!  With great customer service and a 110% price guarantee, you can ease your mind and know that you are in the right New York pawn shop.
Sell Gold New York
Unlike some other New York gold buyers, our New York pawn shops have no bullet proof glass or shady backrooms. There are no hidden fees or minimum weights. The Gold Standard has 8 gold pawn shop locations throughout the New York City and Long Island areas. Our mission is to get you the highest payout with honest transactions. We are a family owned business, and we try to impart a sense of integrity and honesty into all of our transactions.
Our Customer Promise
Cash paid on the spot
No hidden fees
No minimum weight requirements
110% price guarantee
We Appreciate Your Business
Our dedication to customer service is what makes us different from other New York gold buyers. We want customers to be knowledgeable about their transaction, so our local gold buyers explain the testing process in detail. All of your items are tested in front of you without ever leaving your sight. We also have an experienced gemologist who has been in the diamond business for two decades! You can visit us at any of our 8 New York pawn shop locations, and let us show you why we were voted #1 Gold Buyer and #1 Pawn Shop 4 years in a row. With cash on the spot you can walk out with the best payout for your gold and other items!  Visit our gold buyers in your area in and see what makes us one of the best pawn shops in NY.