Review Summary:
Lori put me at ease and was very helpful. 12/18/2012
Buy and Sell Jewelry at The Gold Standard
While many pieces of jewelry carry great sentimental and emotional value, there are most likely more than a few pieces in your jewelry box that are just collecting dust: a diamond ring from an old love affair, a brooch that's no longer in style, or a gold necklace that just doesn't suit your personality. Have you ever wondered what those pieces might be worth? Put an end to that curiosity by bringing your gold, silver, diamond or platinum jewelry into one of the Gold Standard's eight convenient jewelry buyer locations in Queens and Long Island for a free, professional appraisal. You could walk out and get cash for jewelry the very same day!
The Gold Standard provides our clients with a secure, stress-free and discrete way to buy and sell jewelry in Long Island NY.
Common Jewelry We Buy: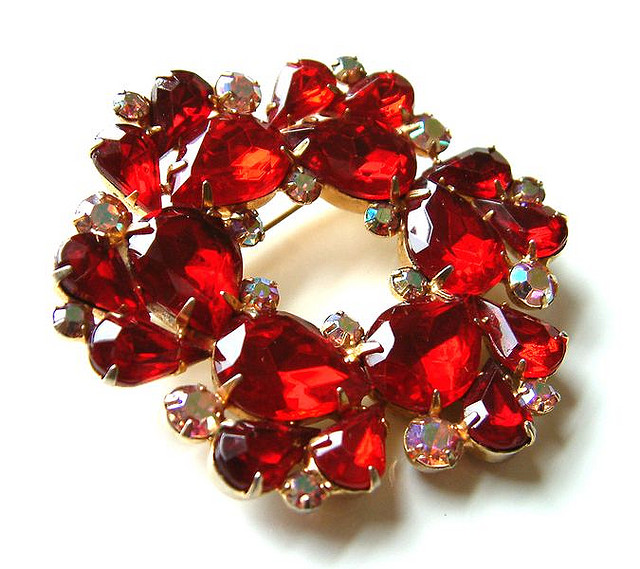 For over 75 years the family behind the Gold Standard has been an esteemed presence in the jewelry and diamond business. Today, we are New York's most trusted source where you can buy and sell jewelry in Long Island and Queens.
How to Sell Your Jewelry
We know that selling any jewelry – even pieces that have gone unworn for years – can be an emotionally taxing experience. That's why our professional appraisers and expert staff will go out of their way to make sure your cash for jewelry encounter with the Gold Standard is as relaxing and as pleasant as possible. You won't have to worry about hidden fees, and we never use high-pressure tactics to persuade a client to sell a piece before they're ready. All of our jewelry appraisals are done right in front of our customers on NY certified scales.
The Gold Standard was Voted #1 Gold Buyer 6 Years in a Row by the Long Island Press, 2011-2016.
When you sell your jewelry at The Gold Standard, NY's #1 Gold Buyer, you can be confident you're receiving the highest possible cash payout for your gold, silver, diamond and platinum jewelry.
When you're ready to get cash for jewelry, stop by any of our eight convenient New York Gold Buyer stores, or call us at 800-316-7060 for more information. If you're interested in selling your diamond jewelry please bring along any documentation you have on hand, including appraisals or GIA certification. Diamond appraisals will examine the cut, color, clarity and carat of the piece.  We will assess your gold pieces by the karat, weight, and day's gold market value and take into consideration the rarity and provenance when you sell your estate jewelry and antique jewelry. Our specialists will answer all of your questions when you buy and sell jewelry, and do everything in their power to ensure you the highest payout possible, as well as a satisfying and enjoyable experience.
Why the Gold Standard?
Every member of our staff is dedicated to upholding the most stringent ethical standards. We strive to provide every client with the highest level of customer service in the industry when they buy and sell jewelry at The Gold Standard. Only the Gold Standard can promise:
100% Customer Satisfaction
Cash in Minutes
Professional Staff at EVERY Location to Appraise Your Jewelry
Highest Payouts on cash for jewelry in New York
Our dedication to these values has earned the Gold Standard the trust of our customers, who've honored us with an A ranking at the BBB, as well as 98% Customer Satisfaction rating.  And we are proud to have been voted #1 Jewelry Buyer four years in a row by the readers of the Long Island Press.
For more information to buy and sell jewelry in Long Island, NY, please call 800-316-7060.