Motorcycle Loans
Freedom of the open road, winds blowing in your hair, the beauty and curves of the bike… these are just some of the things we love about motorcycles and what makes motorcyclists so passionate about their rides. At The Gold Standard, we understand this passion. We also understand that selling a bike to cover short-term financial needs is practically unthinkable. Temporary cash flow issues are a fact of life, and we have the solution. Our motorcycle loans are designed to help you meet short term financial challenges, without giving up your most prized possession.
The Gold Standard makes it easy to pawn a motorcycle, and we accept all makes and models, including: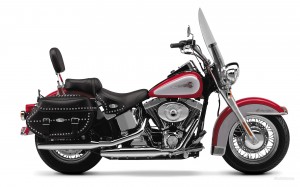 A motorcycle loan can be the perfect solution when finances are tight – especially during the winter months when storing your bike is already necessary. We have 8 pawn stores in New York that are qualified to provide you with a motorcycle loan in a matter of minutes. There's never a lengthy application or credit check. You can walk out of The Gold Standard with cash in your pocket in as little as 15 minutes!
How to Receive a Motorcycle Loan
To receive a motorcycle loan, you just need a clean title and a motorcycle in good working order. You must be the actual owner of the bike, and you'll need to bring the motorcycle, your title and valid drivers license to your appointment with The Gold Standard. Once you arrive, one of our expert staff members will appraise your motorcycle and offer you the most competitive and fair deal possible. We then pay you cash on the spot.
What are the Conditions When I Pawn My Motorcycle?
The Gold Standard's normal term for a motorcycle loan is four months. This term can easily be extended by paying the interest and fees at the end of the four months. During your loan your motorcycle will be kept in a safe and secure environment. When you are ready to redeem your motorcycle simply pay the fees due and your motorcycle will be returned in the same condition it was received. Thirty days before the loan expires, The Gold Standard will send you a written notice so that you can arrange pickup of your motorcycle.
The Gold Standard: New York's Best Choice for Motorcycle Loans
Our commitment to our customers goes far beyond offering an easy, hassle-free way to obtain needed cash. No other pawn shop in the area comes close to matching our commitment to the highest level of honesty and integrity, business ethics and exceptional customer service. That is why the readers of the Long Island Press, 2 Years in a Row, voted us New York's #1 Pawn Shop. The Gold Standard promises each and every one of our valued clients:
Free on-the-spot professional appraisals
A guaranteed fair payout for their motorcycle
Low interest rates
Confidential transactions
Easy loan extensions after the initial 4 month term
If you need cash now, and can't bear the thought of losing your motorcycle, call The Gold Standard today for a free appraisal and details on how to get starting on your motorcycle loan. You'll soon understand why so many of your fellow bikers trust The Gold Standard and how we can help you too.